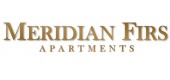 What People Are Saying...
Resident Reviews
|Recommended: Yes
Best apartment complex I've ever lived in. — Quiet, clean, gated. Happy residents. Wonderful place for my kids. It's absolutely perfect.
Hello Kaitlin You are so sweet. We enjoy you as one of our amazing residents Please let us know if there is anything you need Deanna
|Recommended: Yes
Manager Center Response is great and the grounds have been kept up nicely — Covid was a tough year for all and through out the property upkeep has been excellent and looks great. I have called the managers center asking many questions some not necessary and Deanna always takes the time to get back to me right away to answer.. I find Meridian Firs a comfortable place to live and I would recommend it to others.
Rick These words make me feel so proud of my team here at Meridian. We strive so hard to achieve excellent customer service at all times even during the pandemic. You are so sweet for your kinds words. So appreciated. Deanna, Orianna, Chuck and Brian
|Recommended: Yes
Dishwasher — A wonder job getting my dishwasher fixed in a timely manor. Very professional and efficient. Thanks.
Shaun we got you and will always have all of our residents. Residents like you Shaun make it such a joy to work here We appreciate you and your kindness. I will make sure to share this with Chuck. Deanna
|Recommended: Yes
Its wonderful — No words, just move in and be our neighbors.
Yes what he said. Thank you Leonardo for your kind NO words....so darn cute. We appreciate you and all the rest of our current and future residents. Deanna and Orianna
|Recommended: Yes
Beautiful grounds, feels very private and clean — Everyone is very friendly, the grounds are clean and well kept. Everything is so green I just love how the grounds are laid out. Big trees and big court yards between apartments, I couldn't be happier. Great sized appliances and plenty of storage for me and my husband. Close to everything but still feels secluded and private.
Hello Lacy Thank you for letting us know how you feel living here so far. We so appreciate you. Being right at the top of south hill is the perfect location. Make sure to reserve our fitness or tanning . Reach out to us if you need our assistance on that k Deanna and Orianna
|Recommended: Yes
Convenient location. Excellent staff. — Highly recommend this apartment complex. The property manager, Deanna, is attentive, kind, and very responsive. Orianna is sweet and was extremely nice to my wife. Chuck is very knowledgeable and quickly responds to maintenance requests.
Bob and Luze, We are so very happy to have you both as residents. Your words are so kind and make us feel really good. I will let my team know of your kindness, if there is anything you may need call us Deanna
|Recommended: Yes
Home — Great place to stay good neighbors great staff just a little pricey
Hello Johnathan Thank you for kind review. Please let us know if there is anything you need. Deanna
|Recommended: Yes
It's a nice area to leave — I like the apartments it's very clean and close to any venue. I'll recommend it to anyone.
Hello Julio Thank you for your kind words. Please let us know if there is anything you may need. Deanna
|Recommended: Yes
Happy to call it home — Overall, it's great. Management staff, when you need them, are available and friendly. Maintenance staff are happy to help as well. Noise from neighbors is nearly nonexistent, but of course, noise from outside the community street noise, etc. is there. The grounds are neat and well kept but for the dumpster. Every couple of days, the trash compactor gets overfilled and people leave garbage all around it. This may not be the fault of the property management, as it's other residents leaving their garbage out around the compactor, but it's still a little bit of an eyesore for the day until it gets cleared out.
Hello Aaron Thank you so much for your kind words. and Yes the compactor can get out of hand sometimes, as there are still residents who leave trash on the outside of compactor. It is definitely getting better though than when I was first here last year. I so appreciate all of your patience with this matter as I continually work on it with the rest of my staff... I am also so happy to hear how our customer service makes you feel. Please let me know if there is anything myself or the rest of team can do. Deanna
|Recommended: Yes
Best Value Apartment Complex in Puyallup — This is an excellent value apartment community without any major flaws. My fiancée and I did 6 months of research as we had the luxury of remaining at our previous accommodations as long as we needed to find the right fit. We visited 16 different apartment complexes before choosing this one. Unless Meridian Firs Management initiates a rent hike, at this price point, there is not a cleaner, better maintained, gated community anywhere in Puyallup. Parking is better than average with always available parking stalls as needed for additional rent. I love the extra tall ceilings which makes staying inside for Covid feel much less cramped. The fitness center is passable, and the pool area is above average. Recently a gated dog park has begun construction. The maintenance man is awesome, and has quickly and effectively fixed any and all problems we have encountered. My only complaints are as follows The apartment has radiative heating elements in the ceiling at least in my unit . Being on the top floor, it is sometimes frustrating to think how nice and warm the attic space is while my feet are freezing. Especially since the unit underneath is currently vacant. While the below unit was occupied our electric heating bill was far lower... hmm... The kitchen sink is the typical cheap shallow apartment sink. In a newly renovated unit I personally would have rather had older, functional appliances and sink far deeper wider. I have large cookware and containers I have to wash in the shower tub. The gate is often broken for weeks at a time. However people somehow keep hitting it, so who's fault is it really
Hello Andrew Thank you for this lovely review. So happy you enjoy living here. I am so sorry though that your feet get cold??? I absolutely love the radiant heat. Maybe we can see if our Amazing Maintenance Tech Chuck can go in to make sure everything is working okay? Let me know by calling and or emailing us k. There is nothing we can do about our kitchen sinks mine is the same way. I actually love mine. The gate currently needs new software and I am working on that as we speak. No one hit...thank goodness. But with Resident Controlled Access Gates sometimes these things happen. I hope everything is okay Deanna
|Recommended: Yes
Awesome little gem — This place is a GEM, the lake shopping center highway is super close. The neighborhood is clean, quiet and peaceful. The staff are all great, especially the property manager Mrs. Deanna, excellent customer service
Kevin You words are so sweet, Thank you so very much. We enjoyed you as one of our amazing residents and neighbor! I will make sure my team knows of your kindness. Good luck on your promotion endeavor. You will be missed. Deanna
|Recommended: Yes
Great First time apartments. — This is my roommates I's first apartment. Im very happy with the easy communication between the manager staff. Deanna has been very helpful
Well Hello Madison I am soooo happy you are enjoy living here at Meridian Firs. Glad to get those workorder requests done for you. Please let me know if there is anything you need. Deanna
|Recommended: Yes
Great and Perfect Start — Meridian firs apartments is affordable and they really do work with you for a budget. The apartments are very spacious and comfortable.
Hello Luke We are so happy you and your family are excited about living here. You are so correct the apartments their square footage is like no other and our prices are good. You are so sweet and kind thank you so much
|Recommended: Yes
Beautiful apartments — Living here has been wonderful. The Deanna is an angel and genuinely cares about the residents The grounds are maintained and beautiful The neighbor noise is minimal. My only real negative is the garbage situation.
Hello and good afternoon Victoria, I truly am so thankful for residents like you. Your words are so kind. I am so sorry about the compactor area , My team tries really hard to keep it clean as sometimes it can get overwhelmed. I have staff coverage now on Saturdays so hoping this will help.