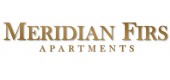 What People Are Saying...
Resident Reviews
|

Recommended: Yes
Hello Luke We are so happy you and your family are excited about living here. You are so correct the apartments their square footage is like no other and our prices are good. You are so sweet and kind thank you so much
|Recommended: Yes
Beautiful apartments — Living here has been wonderful. The Deanna is an angel and genuinely cares about the residents The grounds are maintained and beautiful The neighbor noise is minimal. My only real negative is the garbage situation.
Hello and good afternoon Victoria, I truly am so thankful for residents like you. Your words are so kind. I am so sorry about the compactor area , My team tries really hard to keep it clean as sometimes it can get overwhelmed. I have staff coverage now on Saturdays so hoping this will help.
|Recommended: Yes
Amazing clean apartment in a very nice area. — I would definitely recommend this to someone looking for an apartment. The apartments themselves are spacious and cozy and the management is also very friendly and are very helpful.
Mr Abraham thank you so very much for your kind words We enjoy having you as amazing resident here. Please let us know if there is anything you ever need. We are here Deanna and Orianna
|Recommended: Yes
4 out of 5 stars — I can tell the apartment complex is not brand new but, the staff is top notch.
Well Thank you very much Jalen Let us know if you guys need anything we are here
|Recommended: Yes
Its ok, glad to be across from walmart. — convenient to shopping. The only thing is the noise from drivers on the road.
Hello Julie Thank you so much for your review! Let us know if there is anything you may need Deanna
|Recommended: Yes
I really like the place — It is a nice place , really quiet no one bothers.
Hello Mariana Thank you so much. Let us know if there is anything you need.
|Recommended: Yes
Awesome property and property manager — we've been looking for a 3bdroom and stumble upon Meridian Firs. OMG the property manager Deanna is AWESOME great customer service, very helpful and follow up with me. we don't have issue with parking, property is clean, neat and pretty quiet. i love that its a non smoking apartment as i dont want to smell cigarette smoke or others when i'm getting fresh air. they closed all entrance and only allow 1 entry location do you dont have to worry about cars coming in in all directions. AND.... when the apartment was redoing its paving and and my husband didnt move my car to the finshed area, instead of towing my car off property they relocate it and OMG saved us hundreds of dollars couldn't thank her enough for not towing it off property. the only down side is that the entry pad is on the passenger side when you pull up to the main gate. overall.. i love this place
Hello Maly You are so very sweet. So happy you stumbled onto us here at Meridian Firs. We absolutely love taking care of all of our residents and future perspectives.
|Recommended: Yes
8giubjhv bj — jkv khb bnjf
Hello Mark Thank you. We appreciate the four star rating. Let us know if there is anything you may need. Deanna
|Recommended: Yes
Clean and quiet. — nice apartments and friendly staff
Hello Anthony Thank you so much. We appreciate you and the rest of our residents. Let us know if there is anything you need. Deanna
|Recommended: Yes
Good Community tol ive within — That I have had no complaints over the past six years
Thank you Matthew for such kind words If there is anything we can do for you please let us know Deanna
|Recommended: Yes
Love it — Quiet , private perfect size
Thank you Gabriela I appreciate you
|Recommended: Yes
Amazing staff, safe environment, clean and a pleasure to stay at. — Everyone is very polite and helpful on the property. The area is kid friendly and safe . They abide by the rules with covid. The apartments are a pleasure to live at. I love dobler properties. The manager will go above and beyond to get you approved and to maintain happy living conditions.
Thank you so much Chloe I am so happy you enjoy living here. This Covid-19 is extremely different but appreciate you recognizing us as we strive to do our very best. Deanna
|Recommended: Yes
Peaceful — Family friendly and safe.
Thank you so very much Brittany for the amazing review Deanna
|Recommended: Yes
Great customer service — The onsite management is so wonderful Great communication and they resolve maintenance issues in a timely manner. Not only are they really friendly but you can tell they want you to be happy living here.
Robin You are so sweet, so happy to have you as a resident....Glad your stove wasnt on. lol and yes we want to make everyone feel at home as much as possible. and we are here for you with whatever you may need.